New channels of
revenue

to transfer your business models by implementing

New Technologies

.
A modernized business operation is the talk of the town across the globe. "Access Anywhere" is no more restricted to large enterprise. SaaS has revolutionized the way businesses operate today. It has not only made the system cost efficient, more productive but also has opened arenas for entrepreneurs to implement their business concepts and ideas .iCore's hand in hand of experience in SaaS Technology has always tried to bridge the gaps in business processes, dig out their existed few in Legacy software and applications e.g. : -
Cost of acquisition/Licensing fee
Set-up cost and management resources
Maintenance, training, upgrade cost and infrastructure overheads
Difficulties in integration of Legacy software/Application etc.
The ability to access the software as a service helped speed the adoption of email and CRM over the last decade and a half. If you are looking to take your existing product to the cloud model, iCore team will collaborate with you and offer consultancy in developing a distinct architecture. iCore insists the adoption of cloud computing to bring renewed focus to the Software as a Service (SaaS) application delivery model. Our major focus is to educate SMBs on SaaS and why it is an attractive option for application delivery for the SMB. We are open to any kind of consultation to understand what SaaS is, how it works and why it makes business sense.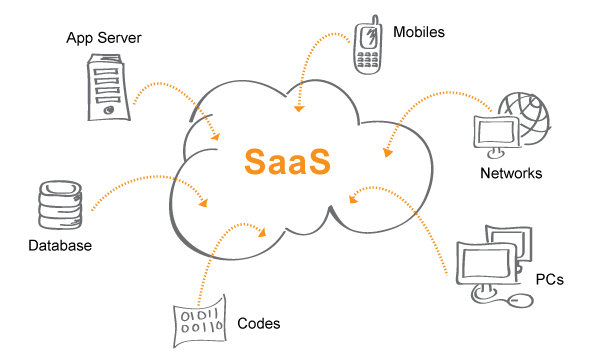 This results in an overall lower total cost of ownership, and avoids large capital outlays in favor of lower operating expenses. And, there isn't a huge sunk cost, After the subscription or contract period ends, the customer is free to terminate.
Our SaaS offerings include:
SaaS life cycle services
SaaS development
SaaS testing
SaaS re-architecture and integration
SaaS maintenance – upgrade and support
SaaS transition services
SaaS enabling consulting
Web enabling on-premise applications
Single-instance to multi-instance transition
Transition to multi-tenancy
To know more about our working methodology and approach, Please get in touch.