Intensify and Stimulate
stable Business Growth
Transversely.

iCore has been working to provide better software ERP solutions for educational sector & manufacturing industry. We believe in designing end to end solution for any vertical rather than delivering it part by part. Our product list comprise of Biometric Systems, GPS systems, Alarms, Beacons, Security Systems.

ColorBox

Color box is a complete ERP system designed to serve paint manufacturing industry which comes integrated with security devices such as GPS, Biometric attendance system etc. A paint manufacturer receives all the features required in Colorbox to run his industry. Colorbox gives freedom to create multiple logins for sales agent. As our ERP is hosted on cloud, there are no bulk expenses for server setup.

EDU X1- School management software.

EDU X1 is ERP with complete package of management software & security devices which is designed in a way to keep track on all the activities of a school organization. iCore believe in designing a product with end to end features. That's why our ERP systems come as complete package of all features and we not prefer to deliver it part by part, instead we serve a whole ERP solution supported by security devices which enables you keep full track on performance of each and every member associated in organization.

Biometric Devices

Our biometric attendance system comes along with HR and payroll software So you don't have to pay for another software.

iCore ERP (SaaS)
is fully customizable according to your needs

iCore's all Cloud based SaaS ERP's are fully customizable according to your needs, All the SaaS ERP's are designed in such a way that it can be modified in each and every aspect which suites your business, Customization can be design related or custom module / software related, you name it.
What We Do ? How We Do ?

ColorBox

EDU-X1

Biometric Devices

Easy to customize ERP SaaS
Let's figure out, what are you looking for
today?
Benefits of iCore's Web/Cloud based SaaS ERP:
Access from anywhere
No software install/upgrade
Cross platform compatibility
Minimal capital expenditures
Easy Switch to SaaS
No IT resources required
Automatic updates
Scale resources quickly
Visually appealing dolor
Unlimited Users Support
Learn more »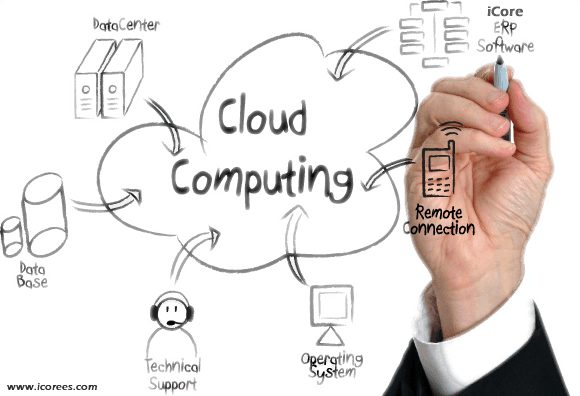 Get started

today with a free ERP trial!
Private ERP Cloud

|

14 days free trial

|

No commitment required

|

Lowest Pricing
Sign Up!