Intensify and Stimulate
stable Business Growth
Transversely.

Anything less is losing you money. iCore have Complete automation which is essential to streamline. Whether its increasing profitability, or achieving audacious revenue goals, iCore is at the heart of everything that offer innovative IT business solutions to reduce costs, to save time, and to help build better customer relationships.

Mobile & Tablet Application Development

iPhone, iPad, Android & Microsoft... we can help drive your mobile strategy whatever the platform.

We Understand our clients

As developers we understand each and every client and projects unique. Our user-focused vision offer our clients to have an accurate picture of using our customized websites to run their businesses, so that it becomes an effective part of their overall marketing and corporate identity. Our clients expectations are a huge factor in determining their level of satisfaction with our work, and we know exactly what is expected and our challenging approach are the key factors of getting to know more about clients at the start of a project to the end result of the project.

iCore ERP (SaaS)
is fully customizable according to your needs

iCore's all Cloud based SaaS ERP's are fully customizable according to your needs, All the SaaS ERP's are designed in such a way that it can be modified in each and every aspect which suites your business, Customization can be design related or custom module / software related, you name it.

Our cloud thinking
process creates unlimited possibilities

With iCore's cloud and SaaS product, we roll out features that have incremental low-effort process, so that new features will be rapidly added for the vast majority of users, and the majority of uses, offering a new set of features that desktop-installed applications would find it extremely difficult to replicate, by collaboration, sharing and automatic backups.
What We Do ? How We Do ?

Application Development

We know what you need

Easy to customize ERP SaaS

Infinite modules
Let's figure out, what are you looking for
today?
Benefits of iCore's Web/Cloud based SaaS ERP:
Access from anywhere
No software install/upgrade
Cross platform compatibility
Minimal capital expenditures
Easy Switch to SaaS
No IT resources required
Automatic updates
Scale resources quickly
Visually appealing dolor
Unlimited Users Support
Learn more »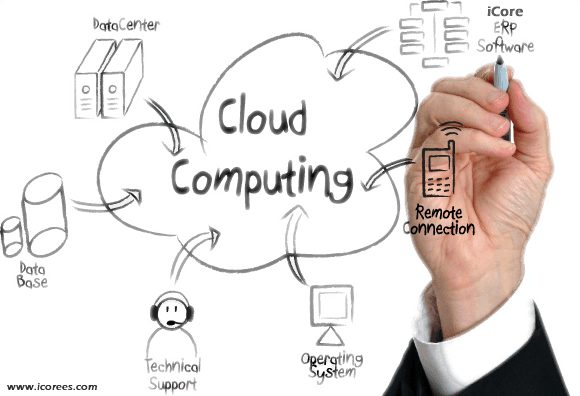 Get started

today with a free ERP trial!
Private ERP Cloud

|

14 days free trial

|

No commitment required

|

Lowest Pricing
Sign Up!